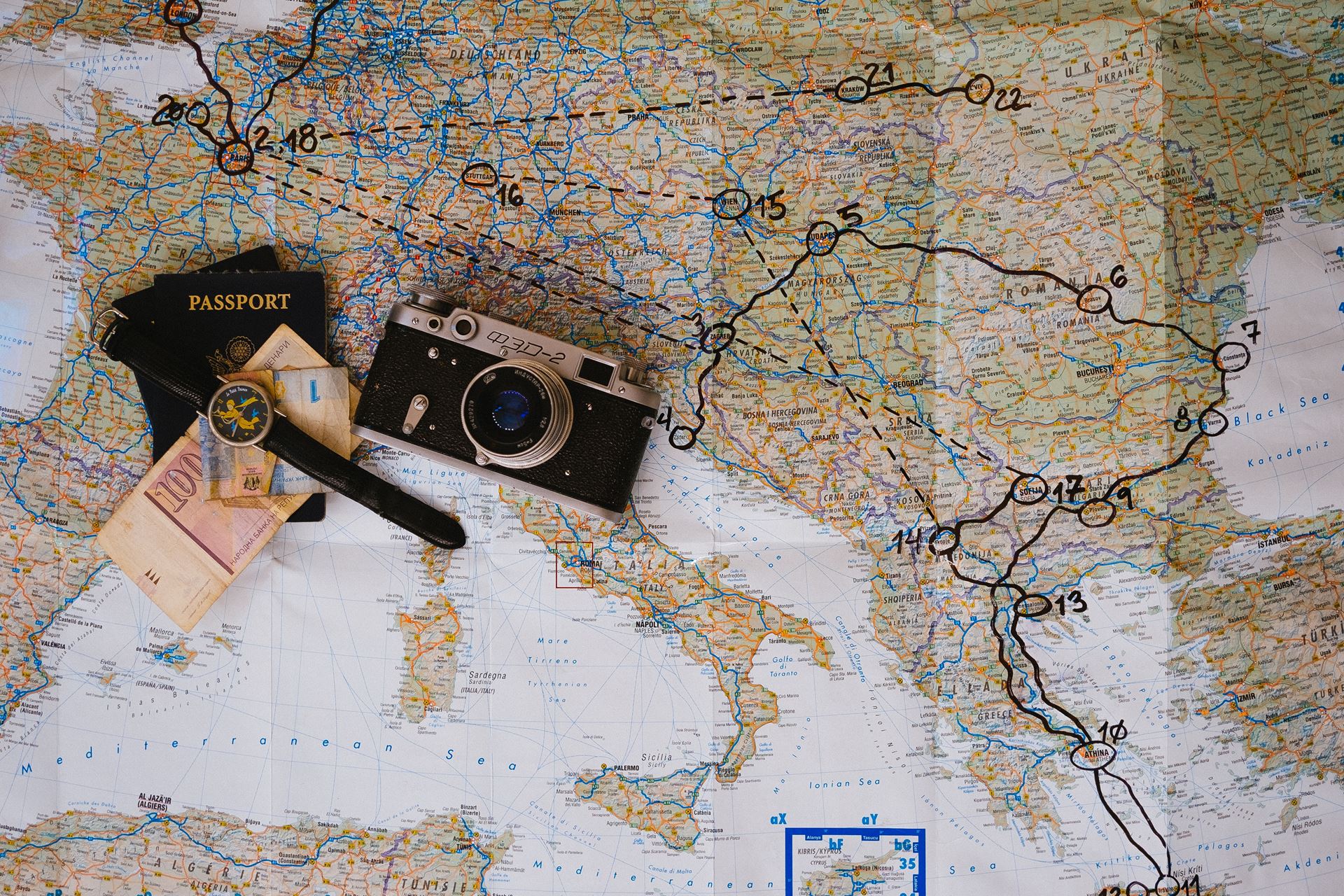 TRAVEL VACCINATIONS FOR PATIENTS AT CHATSWORTH ROAD MEDICAL CENTRE
If you are planning to travel outside the UK, you may need to be vaccinated against some of the serious diseases found in other parts of the world. Vaccinations are available to protect you against infections such as Yellow Fever, Typhoid and Hepatitis A. In the UK, the NHS routine immunisation schedule protects you against a number of diseases but does not cover all of the infectious disease found overseas.
When should I start thinking about the vaccines I may need?
You need to complete the "Travel Vaccination Advice" form and send this into us at least 6-8 weeks before you travel. Some vaccinations need to be given well in advance to allow your body time to develop immunity. Some vaccines involve several doses spread over several weeks or months. If you have an incomplete vaccination history for Tetanus/Polio/Diphtheria, you may need extra doses (given a month apart). It is also now recommended that 2 x MMR vaccinations (given a month apart) are given to every adult travelling abroad (this does not need to be repeated after the 2 vaccinations).
You may be at more risk of some disease, for example, if you are:
Travelling in rural areas
Backpacking
Staying in hostels or camping
On a longer trip rather than a package holiday
If you have a pre-existing health problem, this may make you more at risk of infection or complications from a travel-related illness.
You can find out which vaccinations are recommended for the areas you will be visiting on these websites:
https://travelhealthpro.org.uk/
https://www.fitfortravel.nhs.uk/home

You will also need to check UK border controls and the FCDO before travel for any changes, such as Covid requirements and any outbreaks of disease:
https://www.gov.uk/government/organisations/foreign-commonwealth-development-office
The vaccinations that are free on the NHS and are available at this surgery are:
Tetanus/Diphtheria/Polio
Typhoid
Hepatitis A
MMR
Cholera (very rarely required)
The vaccinations that would need to be assessed and given privately at a travel clinic, and you would have to pay for are:
Hepatitis B
Japanese Encephalitis
Meningitis
Rabies
Tick-borne encephalitis
Tuberculosis (TB)
Yellow Fever
You will also need to be issued any Anti-Malarial medication via a travel clinic if needed
Things to consider when travelling abroad:
Mosquito/insect/tick bite repellents and prevention
Practice safe food and water hygiene
Ensure you have good travel health insurance
Long haul flights have a greater risk of Deep vein thrombosis, so leg exercises should be done and consider flight socks
If you are on medication, ensure you take this with you with proof of prescription
What to do next
Send in your Travel Vaccination Advice form (download HERE or alternatively pick up a copy from reception and return to the surgery once complete) at least 6-8 weeks before travel.
The Practice Nurse will work out which vaccinations you are likely to need and complete the form, asking Admin to contact you.
Book an appointment with the Practice Nurse for any NHS, free vaccinations.
Make an appointment at a travel clinic if you need any private vaccinations.
You can find a travel clinic that is closest to you by visiting this website:
Select the region you are travelling to find out more.
Further Travel Information
The following websites will give you additional travel advice:
Travel Health for information of vaccinations available on NHS
MASTA for private vaccination clinics
Gov.uk for specific country travel advice
EHIC to apply for your free European Health Insurance Card
Prescribing Sedatives for Fear of Flying
Chatsworth Road Medical Centre has taken the decision to NOT prescribe sedatives for fear of flying. The decision has been made by the GP partners and this policy is adhered to by all prescribers working in the practice. The reasons for this can be found below:
1) Diazepam is a sedative, which means it makes you sleepy and more relaxed. If there is an emergency during the flight it may impair your ability to concentrate, follow instructions and react to the situation. This could have serious safety consequences for you and those around you.
2) Sedative drugs can make you fall asleep, however when you do sleep it is an unnatural non-REM sleep. This means you won't move around as much as during natural sleep. This can cause you to be at increased risk of developing a blood clot (DVT) in the leg or even the lung. Blood clots are very dangerous and can even prove fatal. This risk is even greater if your flight is greater than four hours.
3) Whilst most people find benzodiazepines like diazepam sedating, a small number have paradoxical agitation and in aggression. They can also cause disinhibition and lead you to behave in a way that you would not normally. This could impact on your safety as well as that of other passengers and could also get you into trouble with the law.
4) According to the prescribing guidelines doctors follow (BNF) Benzodiazepines are contraindicated (not allowed) in phobia. Your doctor is taking a significant legal risk by prescribing against these guidelines. They are only licensed short term for a crisis in generalised anxiety. If this is the case, you should be getting proper care and support for your mental health and not going on a flight.
5) Diazepam and similar drugs are illegal in a number of countries. They may be confiscated or you may find yourself in trouble with the police.
6) Diazepam stays in your system for quite a while. If your job requires you to submit to random drug testing you may fail this having taken diazepam.
We appreciate that fear of flying is very real and very frightening. A much better approach is to tackle this properly with a Fear of Flying course run by the airlines and we have listed a number of these below.
Easy Jet www.fearlessflyer.easyjet.com Tel 0203 8131644
British Airways www.flyingwithconfidence.com Tel 01252 793250
Virgin www.flyingwithoutfear.co.uk Tel 01423 714900
You can also self-refer to the IAPT services for phobias including fear of flying, for more information visit: https://www.insightiapt.org/how-are-you-feeling/phobias/
Flight anxiety does not come under the remit of General Medical Services as defined in the GP contract and so we are not obliged to prescribe for this. Patients who still wish to take Benzodiazepines for flight anxiety despite all of the above points are advised to consult with a private GP or travel clinic.